Best Mobile App Designing Services

We firmly believe that a great design is a key to success, sometimes even more than the code itself. We explore innovative digital experience by offering a blend of technology, creativity and personalization in mobile app design services. We create an exciting user experience with a huge impact on the level of customer satisfaction, product value and conversions. Our depth of knowledge and experience in UX research and designing with the best-fit tools, technology and services has paved their success graphs in manifold. Our team of skilled creative designers understand designing concepts and deliver impressive app designs for strategy business growth.
Our design team is a design studio within a software company that will help you craft an engaging product easily and quickly.
Design Services & Capabilities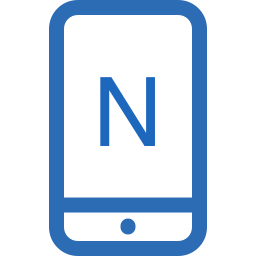 Native App
We have a competent team that can easily design and develop native mobile apps for various platforms like iOS and Android platforms. Our team can build the most sophisticated native app that is visually appealing, engaging and of superior quality.
React Native App
Our team can build the most responsive and futuristic react native apps for various platforms like iOS, Android and Windows platforms. Our team of developers are expert in the React, a Facebook's JavaScript library that helps build user interfaces for mobile devices.
Hybrid App
Hybrid app development is based on the HTML5 mobile app development framework that allows building hybrid mobile apps for various mobile OS and offers the best user interface, and experience. Our developers can create a customized and cross-platform ionic app that your business needs.
Have a Designing Challenge to address?
Choose The One That Looks Better To You

Time & Material
The time and material model is perfect for the projects that do not have a well-defined scope, requirements and implementation plans or which are assumed to undergo amendments during any phase of the project development process. It is a hourly based model where the cost of the project depends on the time spent and resources utilized.
This type of model offers enhanced flexibility to the customers as they can amend the project specifications in the ongoing project, as per the latest market trends.
The hourly price model is a perfect fit for the complicated and big projects that have the possibility of frequent changes ongoing. Here are the main advantage of this project model:
Billing is done bi-weekly and supporting timesheets are sent to the customer.
This model offers flexible ways to improve cost optimization and refresh team.
Complexity of the project is depend on the integration and dependency on the external resources.
Scope under this model is defined tentatively and it evolves as the project move towards progress.
Fixed Price
Retainer Agreement

Being appreciated by the customers we work with means the world to us. It also translates beautifully into our official ratings.
Have an Idea in Mind?
Let's Talk!