With the increasing popularity of pharmacy delivery apps like NetMeds in the US, it has become essential for businesses to adopt this digital trend to stay competitive in the market. In this comprehensive guide, we will take you through the process of developing a successful pharmacy delivery app, covering all the essential aspects, from market research to monetization strategies.
1.Understanding the Online Pharmacy Market
Before we delve into the process of developing a pharmacy delivery app like NetMeds, it is crucial to understand the market dynamics and trends that are driving the growth of the online pharmacy industry.
1.1. Market Statistics and Growth
The online pharmacy market has witnessed rapid growth in recent years, thanks to the increasing penetration of smartphones and the internet. Here are some key statistics that showcase the potential of the online pharmacy industry:
The global online pharmacy market is expected to reach $107.53 billion by 2025, growing at a CAGR of 14.26% between 2019 and 2025.
The US online pharmacy market is projected to reach $5.66 billion in 2023, with a CAGR of 10.98% between 2023 and 2027.
These statistics clearly indicate that the online pharmacy industry offers immense growth opportunities for businesses looking to enter this lucrative market.
1.2. Benefits of Pharmacy Delivery Apps
Pharmacy delivery apps offer numerous benefits to both customers and businesses, which have contributed to their widespread adoption across the globe.
Convenience: Customers can easily order medicines from the comfort of their homes, saving time and effort.
Access to a Wide Range of Medicines: Online pharmacy apps offer a vast selection of medicines, ensuring that customers can find the required medication without visiting multiple physical stores.
Competitive Pricing: With the ability to compare prices from different sellers, customers can avail the best deals and discounts on their purchases.
Improved Customer Experience: Pharmacy delivery apps provide personalized recommendations, reminders for medication refills, and access to virtual consultations with healthcare professionals, enhancing the overall customer experience.
Increased Sales and Revenue for Pharmacies: By tapping into the online market, pharmacies can reach a wider customer base and boost their sales and revenue.
2. Why Invest in a Pharmacy Delivery App?
Given the numerous advantages of pharmacy delivery apps, it is evident that investing in such a platform can be highly beneficial for businesses.
Stay Competitive: As more and more customers are opting for online pharmacies, businesses need to adapt to this digital trend to stay competitive in the market.
Enhanced Customer Experience: By offering a seamless and convenient platform for customers to order medicines, businesses can improve customer satisfaction and loyalty.
Streamlined Operations: Pharmacy delivery apps enable businesses to manage their inventory, orders, and payments more efficiently, leading to reduced operational costs and increased profitability.
Data-Driven Insights: With access to valuable customer data, businesses can make informed decisions and offer personalized services, leading to higher customer retention and conversion rates.
3. Business Models for Pharmacy Delivery Apps
There are several business models that can be adopted for a pharmacy delivery app, depending on your specific requirements and goals. The most common models include:
Standalone Pharmacy App: This model is suitable for businesses that already have an offline or online pharmacy store and want to expand their presence through a mobile app. In this case, the app serves as a direct sales channel for the business.
Pharmacy Aggregator App: In this model, the app acts as a marketplace where multiple pharmacies can list their products and customers can compare prices and choose the best option. The app owner earns a commission on each sale made through the platform.
Prescription drug Finder App: This model enables customers to find and order medicines from various pharmacies in their vicinity. The app owner can charge a delivery fee and/or a convenience fee on each order.
4. Legal and Regulatory Aspects
Developing a pharmacy delivery app involves dealing with numerous legal and regulatory aspects, which vary across different countries and regions. It is essential to understand the local laws and regulations applicable to your business and ensure compliance with all the necessary requirements.
Some of the key legal aspects to consider when developing a pharmacy delivery app include:
Obtaining the required licenses and permits for operating an online pharmacy business
Ensuring compliance with data privacy and security laws, such as GDPR, HIPAA, and CCPA
Implementing appropriate measures to prevent the sale of counterfeit or expired medicines
Providing clear and transparent information about the terms and conditions of use, privacy policy, and other relevant legal documents
5. Essential Features for a Pharmacy Delivery App
A successful pharmacy delivery app should offer a seamless and user-friendly experience to its customers, pharmacy partners, and delivery personnel. Let's take a look at the essential features that you should incorporate in your app to cater to the needs of each user group.
5.1. For Customers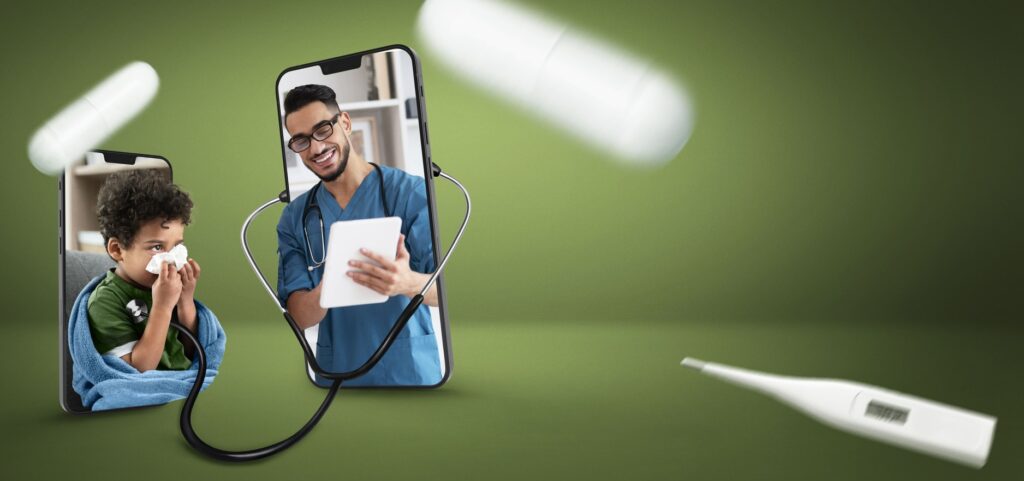 Easy Sign-up and Login: Enable customers to sign up and log in using their email, phone number, or social media accounts for a hassle-free onboarding experience.
Medicine Search and Filters: Allow customers to search for medicines using keywords or categories and apply filters to refine their search results.
Prescription Upload: Enable customers to upload their prescriptions, allowing pharmacists to verify the medicines and process their orders accordingly.
Detailed Medicine Information: Provide comprehensive information about each medicine, including its price, manufacturer, expiry date, and any potential side effects or interactions.
Order Tracking and Notifications: Allow customers to track the status of their orders in real-time and receive notifications about any updates or changes.
5.2. For Pharmacy Stores
Product Management: Enable pharmacy partners to add, edit, or remove medicines from their listings and provide all relevant information about each product.
Order Management: Allow pharmacy partners to manage incoming orders, process refunds and returns, and track payments.
Inventory Management: Provide pharmacy partners with tools to monitor their stock levels and receive alerts when their inventory is running low.
Digital Prescriptions: Enable pharmacy partners to access and verify customers' uploaded prescriptions.
Discount and Promotion Management: Allow pharmacy partners to offer discounts and promotions to attract and retain customers.
5.3. For Delivery Personnel
Profile Management: Enable delivery personnel to create and manage their profiles, including personal information and delivery history.
Order Notifications: Send push notifications to delivery personnel about new orders and any updates or changes.
GPS Navigation: Provide delivery personnel with GPS-enabled navigation to help them find the most efficient route to the customer's location.
Delivery Status Updates: Allow delivery personnel to update the status of their deliveries, ensuring that customers and pharmacy partners stay informed about the progress of their orders.
5.4. For the Admin Panel
Inventory and Supplier Management: Enable the app owner to manage inventory levels, suppliers, and pharmacy partners through a centralized dashboard.
Promotional Tools: Provide tools for the app owner to create and manage promotional campaigns and offers to attract new customers and increase sales.
Revenue and ROI Tracking: Enable the app owner to track the app's revenue and return on investment (ROI) through detailed analytics and reporting features.
User Data Management: Allow the app owner to collect and analyze user data to gain insights into customer behavior and preferences, enabling data-driven decision-making.
6. Technology Stack for a Pharmacy Delivery App
The technology stack for a pharmacy delivery app may vary depending on the specific requirements and features of the app. However, some popular technologies and tools used in pharmacy delivery app development include:
Front-end: JavaScript, HTML5, CSS, React, Angular, or Vue.js
Back-end: Node.js, Python, Ruby on Rails, or PHP
Database: MySQL, PostgreSQL, MongoDB, or Firebase
APIs and Integrations: Payment gateways (e.g., Stripe, PayPal), SMS gateways (e.g., Twilio, Nexmo), email services (e.g., SendGrid, MailChimp), and geolocation services (e.g., Google Maps)
App Development Platforms: React Native, Flutter, Xamarin, or Ionic
Cloud Services: Amazon Web Services, Hostinger, Google Cloud
Analytics and Monitoring: Google Analytics, Firebase Analytics, or Mixpanel
7. Pharmacy Delivery App Development Process
Now that you have a clear understanding of the market trends, legal aspects, features, and technology stack, it's time to start developing your pharmacy delivery app.
7.1. Market Research and Business Model
Conduct thorough market research to understand the customer needs, competition, and industry trends. Based on your research, finalize a suitable business model for your pharmacy delivery app, such as a standalone pharmacy app, pharmacy aggregator app, or drug finder app.
7.2. Legal and Medical Permits
Ensure compliance with all the legal and regulatory aspects of operating an online pharmacy business, including obtaining the necessary licenses and permits and implementing data privacy and security measures.
7.3. App Development
Begin the app development process by creating wireframes and prototypes to visualize the app design and features. Once finalized, start developing your app using the chosen technology stack and app development platform. Ensure that your app incorporates all the essential features for customers, pharmacy partners, and delivery personnel, as well as a robust admin panel for managing the app's operations.
Once your app is developed and tested, publish it on the Google Play Store and Apple App Store, and start promoting it among your target audience.
8.Monetization Strategies for Pharmacy Delivery Apps
There are several monetization strategies that you can implement to generate revenue from your pharmacy delivery app. Some popular options include:
Commission Earnings: Charge a commission on each sale made through your app, either as a fixed fee or a percentage of the transaction value.
Featured Listings: Offer premium listing options for pharmacy partners, enabling them to gain increased visibility and attract more customers.
In-App Advertising: Display advertisements from third-party businesses within your app, generating revenue through a cost-per-impression (CPM) or cost-per-click (CPC) model.
Delivery and Convenience Fees: Charge customers a fee for the convenience of ordering medicines online and having them delivered to their doorstep.
Conclusion
Developing a successful pharmacy delivery app like NetMeds in the US requires a comprehensive understanding of the market, legal aspects, and customer needs, as well as a robust app development process and marketing strategy. By following the steps outlined in this guide, you can create a pharmacy delivery app that offers a seamless and user-friendly experience to your customers and partners, ultimately driving growth and profitability for your business.
So, are you ready to launch your pharmacy delivery app and tap into the booming online pharmacy market? Get started today and leverage the power of technology to transform your pharmacy business.