All the businesses work with a sole aim to deliver door-to-door and on-demand services to people across the world. On-demand delivery apps have been a major trend since previous couple of years. From hailing/sharing a ride to shopping for grocery to getting a saloon services, everything is easy available through few taps on mobile screen.

With companies outstretching their services to offer a wide range of customers and market segments across industries, on-demand delivery app hold a sparkle future.
MOST POPULAR CATEGORIES OF ON-DEMAND APPS
Taxi app started the on-demand mobile application trend. Uber developed the transportation service and created an on-demand taxi services platform. The on demand taxi app is the most used service that is leveraged by the customers. The most popular taxi apps in this category include Uber, Lyft etc.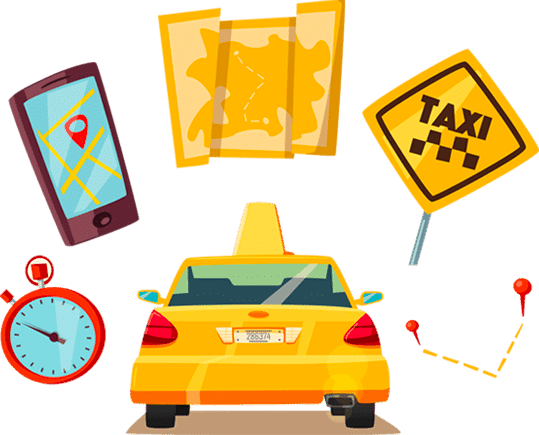 Taxi app development becomes quite common because, it's cost-effective compared to the taking taxis. On-demand taxi booking companies are present a variety of various services that ranges from budget to luxurious rides.
Mealtime incepted the on-demand food delivery service now called Foodora, which offers late-night deliveries to the office. On-demand food delivery is one of the prime and most-popular areas and there are lots of service operators such as UberEats, Grubhub, Swiggy, Postmates, Zomato, Seamless and lots of more. In fact many of restaurants are present a whole different range of cuisines so consumers can order food suitable to their mood and taste.
There is an ongoing trend of subcontracting services. After inclined by the achievement of America, there's an on-demand service, broadly trending in worldwide with major platforms like Sidekicker and Airtasker. These services are helping customers with routine tasks like home improvements and general cleaning. There are now on-demand clothes washing startups, like LaundryRun and Dryz. This area seems most potential to grow further in the future.
KEY FEATURES FOR ON-DEMAND DELIVERY APP
Place the order
Schedule a delivery
Track delivery status on the map
Pay for delivery
Rating and Review about delivery services
Recommendations
Referrals
Special offers and Discount
Promo codes
TIPS – HOW TO ENTER INTO THE ON-DEMAND APP BUSINESS
Create an app that explains a need
With the facts of On-Demand Delivery App in the market, you will need to find your application to stand out from the other platforms. Analyze similar apps, then solve an existing problem, think about how you can do it better than other competitors.
The application should give customers an on-demand and an easy purchasing skill. There should be features and technology that ought be easy to use such as live tracking, easy payment and a service progress screen. To enrich the intuitiveness, ensure your app's UI and UX design is intuitive and visually appealing. The end user should be ready to access the app easily and identify which buttons are interactive.
At the planning stage of on-demand mobile application idea, you ought to identify the place market and understand where you'll get a competitive advantage. Focusing on single market, allows you to avoid competing and stay focused on a selected audience to become the market leader. This is often how hailing a ride platform becomes so successful.
The price estimates may differ from company to company. Price estimations are in line with recent trends and industry standards. Here is a rundown of added features which will vary the price of your app development. The cost estimates are mentioned as the number of working days, which can be further calculated by the hourly price of experts.
Customers can express their experience about the services they received and then rate bad, good, average, excellent as per their service experience. Most on-demand delivery apps incorporate this functionality. On an average, it takes around 4-5 days to implement it.
The overall time required in developing recommendations feature is 3-4 days. With this, along side rating, users can suggest some changes and stunning ideas that the app owner can include for a more innovative approach.
To provide an another flavour to users who are using your app since long, referral programs are a thumbs-up. They let your customers save tons and assist you earn with new users (their friends and family) downloading and subscribing to your app. The developer has to code furthermore that takes around 1-2 business days.
Special Offers & Discount:
Customer engagement is most important and for that, app owners need to give them something special to use their platform. Offers and discounts are additional features that need a development time of 2 working days.
Applying promo code functionality on an app requires 2 additional days. So, the cost can be calculated hourly bases.
Payments & Mobile wallets:
Payment through credit/debit card or mobile wallets is yet another important feature of an on-demand delivery app, which takes around 5 days to make it functional.
HIRE US
We are on demand mobile app Design and Development Company and we would like to assist you to become your on demand app development technology partner. As we are leading on demand solution provider and we own special expertise in the field of on demand applications to expand your business reach and make your product viable. For more information, contact us IT Infonity